Jennifer Touchet's Visionary
Leadership and Creating A
Win-Win-Win
Season 1 of Rise Leaders Radio is focused on a unique type of entrepreneurial leadership that happens in Oak Cliff (Dallas, TX) at the community, business and civic levels. Jennifer Touchet kicks off the storytelling by sharing how Twelve Hills Nature Center was envisioned, fought for and created by the community. It's a story of win-win-win with a variety of stakeholders, shared vision, positive politics and power.
Season 1   |   Episode 1   |   July 5, 2019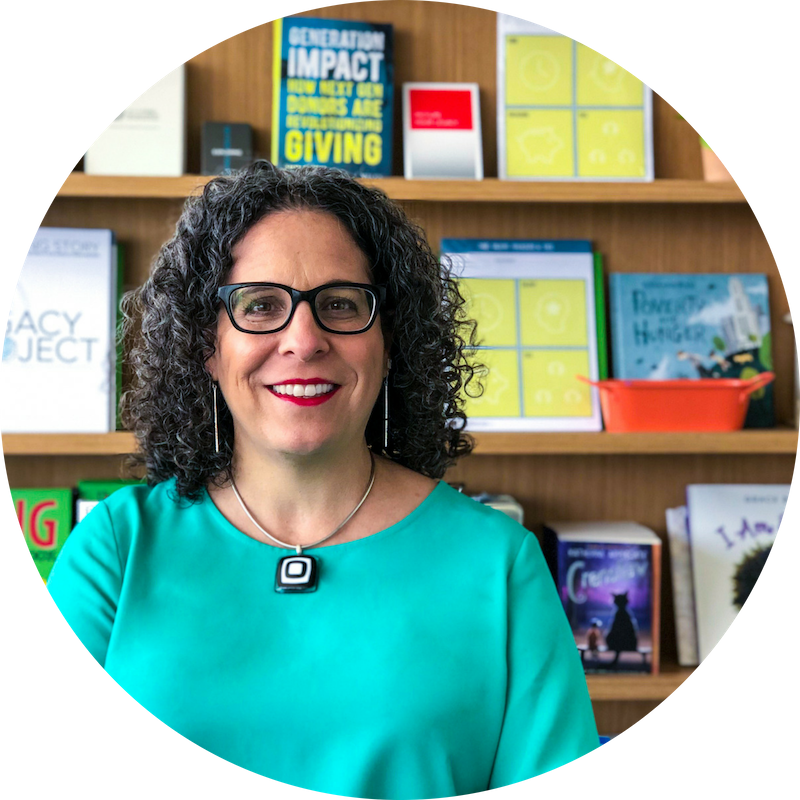 Never doubt that a small group of thoughtful, committed citizens can change the world; indeed, it's the only thing that ever has.

– Margaret Mead
I begin Season 1 by interviewing Jennifer Touchet.  She played a pivotal role in saving a parcel of land that was slated for re-development at the end of the street where I now live.  I was not expecting to learn such deep and transferrable lessons from her.  I knew by reading the donor names and invocation inscribed in a rock at the entrance of Twelve Hills Nature Center that a significant effort had been undertaken and that someone(s) had been in charge. Jennifer shares wisdom that is useful for anyone, anywhere, leading change.
EASTER EGG ALERT!  Stay tuned to the end of this episode to hear my visit to Seedschool, a small school that convenes weekly at Twelve Hills in a converted bus named Matilda.  The owner, Jennifer Stuart, is another Oak Cliff Hero.  You'll be delighted by sounds of children learning!
I've provided tips for effectively leading change and communicating based on our interview.  There are a few links for templates and additional exploration.
Take-aways from our conversation:
Use a communication style that invites other perspectives. Notice Jennifer's language, her style of communication.   She 'owns her own statements' by clearly identifying her feelings and opinions and doesn't assign them to everyone involved.  She doesn't claim her experience and understanding of the situation as fact. This way of speaking makes space for other perspectives and doesn't create a line in the sand.   She is signaling her openness to being challenged and to hearing other thoughts as well.  It says, 'I feel this way but you may feel different.  And that's ok.'  Language is important.
Acknowledge that there are multiple stakeholders.  Know who is being affected by your ideas and actions.  Make it a point to understand what they care about. The intent of a multiple stakeholder orientation is to create situations where everyone wins.  If you're interested in exploring the multiple stakeholders for your organization, I've included a worksheet. For examples of for-profit stakeholder maps, look here.
Understand where the power and influence are and who has it through Power Mapping when you're leading change. You can use the stakeholder map, above, to start.  A more complex map will indicate relationships and degrees of power and influence.  Note:Jennifer did not use a specific tool.   Understanding power structures is foundational in social change AND the same concept can be used when positive change is desired in any environment, including business.  A group wishing to improve culture, or initiate policy or process change, for example, could use these same concepts in a business or across an industry.
Start with a shared vision and let it evolve.  The organizers were very clear they wanted something that the whole community could enjoy.  That was their core vision.  They let the details evolve over time as they engaged with various experts and spoke with their stakeholders.  Often when creating a vision, whether organizational or individual, we're instructed to get specific.  There is real value in letting it unfold as more voices and thus more possibilities get integrated.  Note:  I found this article on creating a shared vision within a business context.
Use inclusive strategies to widen the circle and increase engagement. The organizers for Twelve Hills used listening as a core strategy.  They explored who was currently using the land and who might.  Who would be impacted by how the land was used?  Then they co-opted relationships and structures that were already in existence to collect those voices:  neighborhood associations, churches, schools, etc., and made sure to have Spanish speakers present in meetings so that everyone's voice would be included.
Adopt a 'win≠ winner take all' core belief.  Lack of willingness to negotiate might mean empty hands at the finish.  It may also set a negative trajectory for critical relationships for years to come.  Be willing to imagine how everyone concerned can win.  In the case of Twelve Hills, three big categories of stakeholders won:  the community, the school district, the residential developer.  Each of these stakeholders have sub-categories that overlap creating exponential wins!
Consider that there are no permanent enemies and no permanent allies.  People and relationships are dynamic and flexible.  We change our minds. Be willing to be influenced and expand your own perspective.  Labeling and pigeon-holing people tends to limit possibilities for positive outcomes and ongoing collaborative relationships. This consideration seems to be sorely missing in today's political and social climate.
Commit for the long term.  To put the Twelve Hills effort into perspective, Jennifer gave birth to three children while leading this project.  She considers Twelve Hills her fourth child, and rightly so! It was important, too, to have someone with experience to provide the voice of hope and keep the vision in front of them.  Even when they realized they wouldn't achieve the full vision, they stayed in the game and we now have a significant slice of nature enjoyed year round by hundreds of humans.
Follow Twelve Hills Nature Center:
Follow Seedschool:
Have Friends & Colleagues Who'd Like This podcast?
SHARE IT WITH THEM