Conversations with exemplary leaders investing their passion and talents across all domains of life and work. They work with an entrepreneurial spirit characterized by resourcefulness, energy and a commitment to leading financially successful, sustainable organizations that make a positive contribution to society.
#51 Focus 2022: From Surviving to Thriving with 3VQ
"When we focus on outcomes and take creative steps to go after that, we solve problems in service to those. It's not that the Outcome Orientation is all goodness and light and problem free, but that we can tackle the problems that stand in the way of we really want and really care about." – David Emerald Womeldorff
A 2022 Mindset Goal: An Outcome Orientation
As we dive into a new year, David Emerald Womeldorff's discussion of problem mindset versus outcome mindset and the 3 Vital Questions is more relevant than ever. It's why I've recapped this popular episode from 2020, especially as we prepare to tackle fresh challenges.
David discusses how all leadership begins with self-leadership, and how our mindset paves the way to a desired path. When we approach situations with a problem orientation, it drives anxious, reactive behavior and causes drama. In contrast, an outcome orientation keeps us focused on our passion: what we want to create and what's supporting and aligning with our desired outcome.
As the author of The Power of TED and 3 Vital Questions: Transforming Workplace Drama, David makes complex topics easier to understand through his story-telling superpower.
Revisiting this conversation reminds me of the power of resilience in the face of organizational challenges and refreshes me as I plan my 2022.
Be the Victor, Not the Victim
[24:36] "There are two major components to our stepping into and developing our capability as creators. One is to create outcomes. The second is that we as Creators own our capacity to choose our response to whatever is going on in our lives."
Create and Generate
[33:32] "What actions are you taking? Are you merely reacting to the problems of the moment, or are you taking creative and generative action, including the solving of problems in service to outcomes?"
[35:03] "The three basic steps of dynamic tension are first and foremost, focus on the outcome and to be as clear as we can on the outcome, that the outcome can sometimes be clear and concrete – other times it may be more vague and directional."
 
Resources mentioned in this episode:
3 Vital Questions website:
https://bit.ly/2Nsz927
The Power of TED: The Empowerment Dynamic:
https://bit.ly/3sM9eCE
3 Vital Questions:Transforming Workplace Drama
David Emerald
Donna Zajonc
Stephen Karpman's Drama Triangle
Bob Anderson's episode on Rise Leaders Radio
The Leadership Circle Profile
Robert Fritz:  Structural Tension
Rise Leaders' newsletter:  https://mailchi.mp/426e78bc9538/subscribe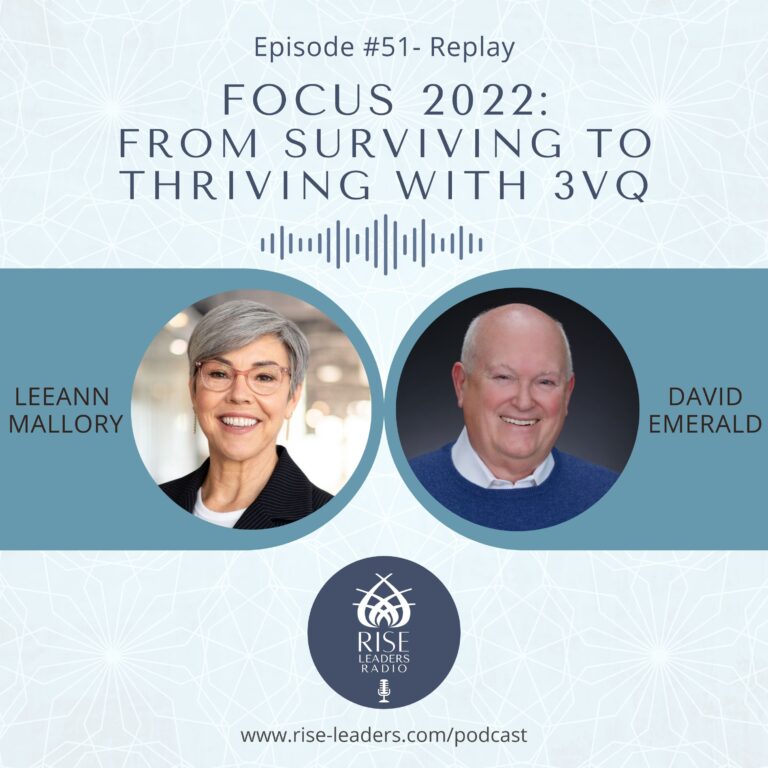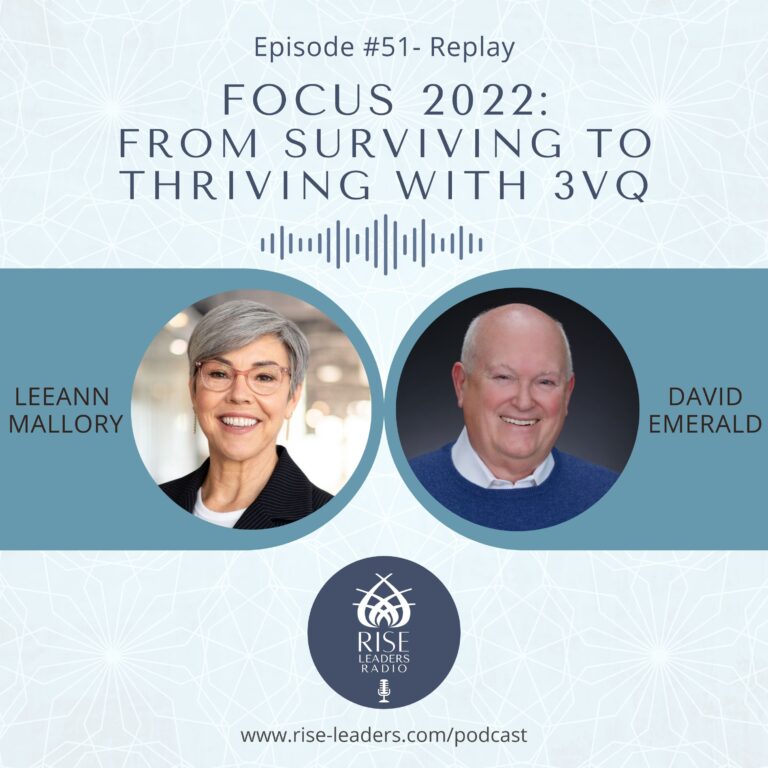 "When we focus on outcomes and take creative steps to go after that, we solve problems in service
[…]
January 11, 2022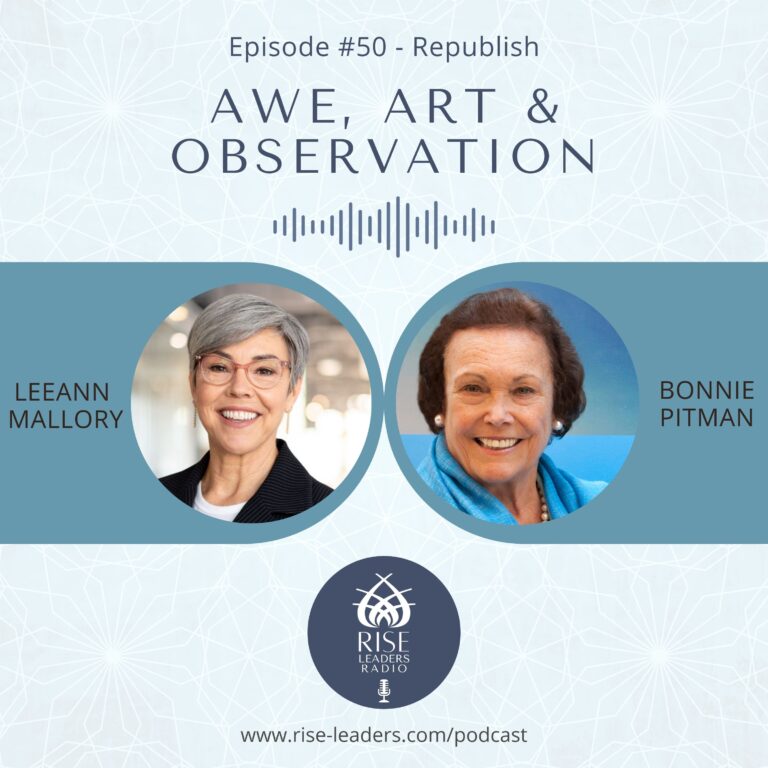 "'Do Something New' is about having the courage to take a moment and celebrate it. And finding a
[…]
December 14, 2021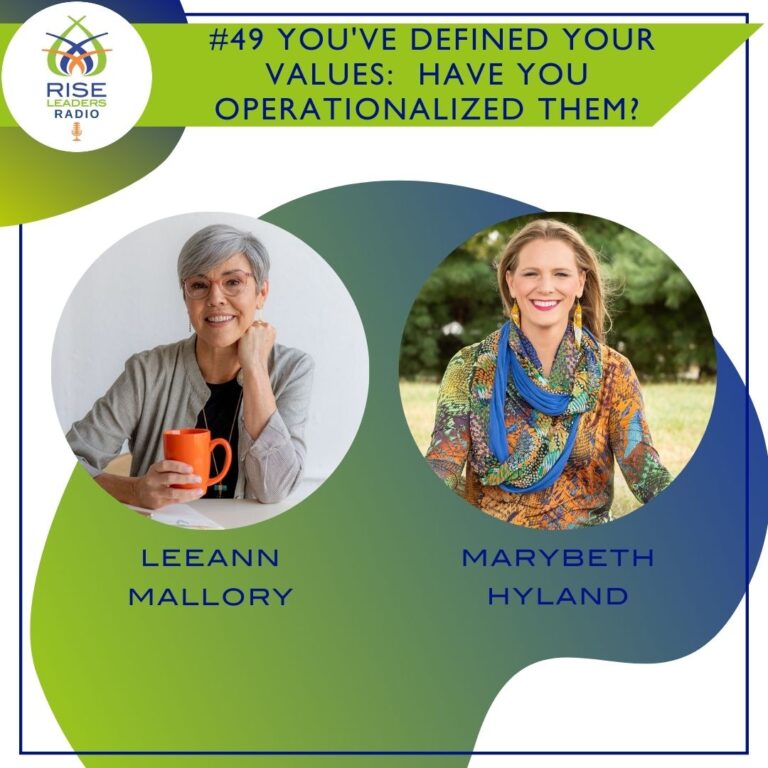 "Don't tell me what you value; show me your budget, and I'll tell you what you value." –Joe
[…]
November 23, 2021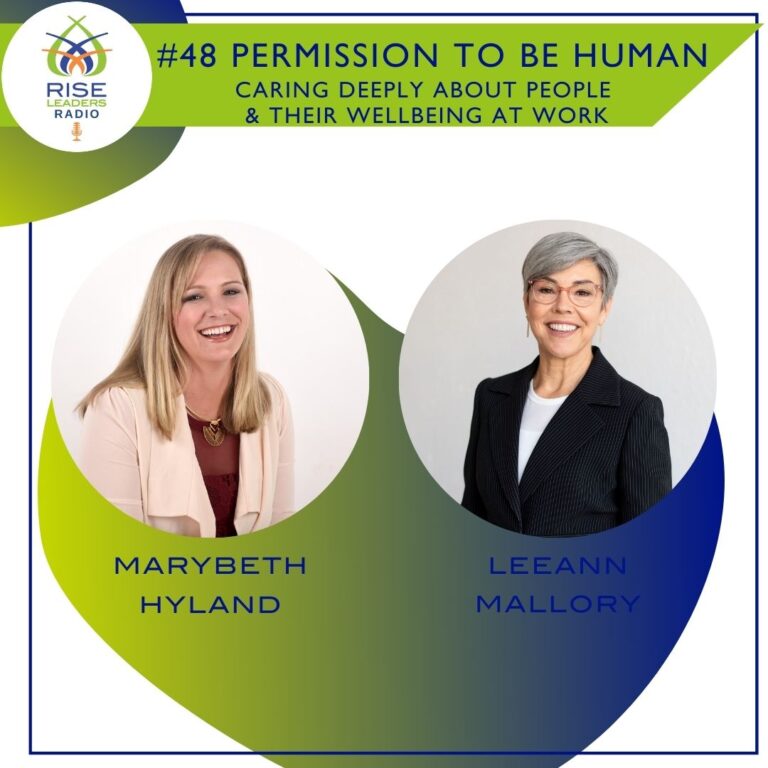 "This book is a love letter to any fellow humans who have felt like they were the underdogs
[…]
November 9, 2021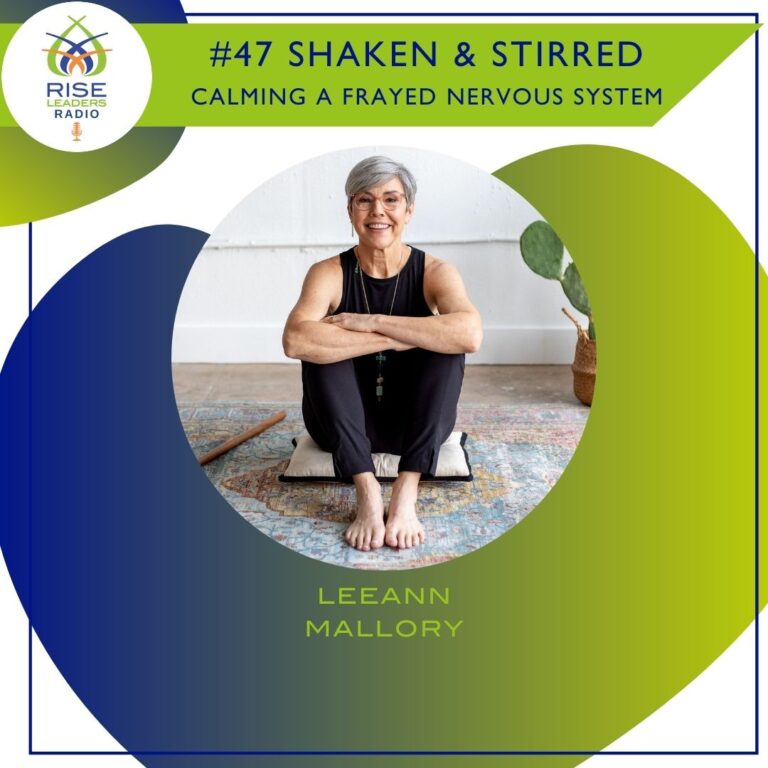 We will all grapple with trauma in some form. If you haven't experienced it yet personally, then as
[…]
October 26, 2021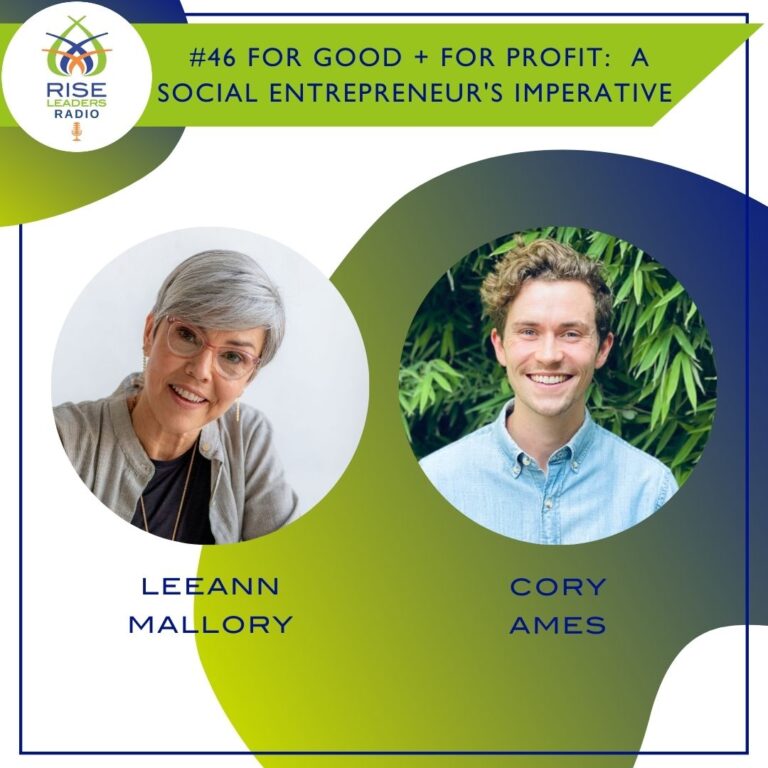 "We want to inspire a change in the social currency to be not one of status or prestige,
[…]
October 12, 2021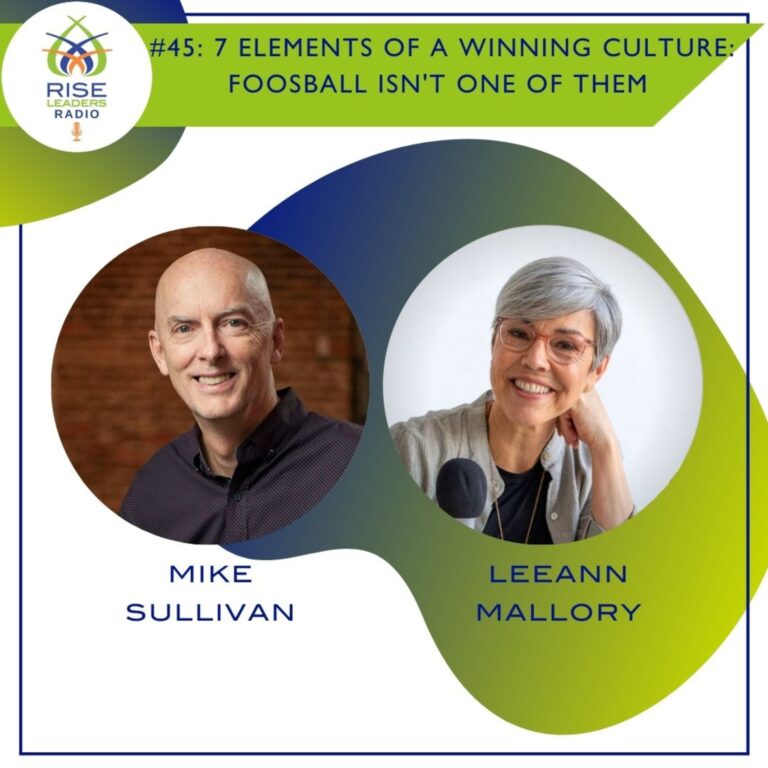 "There's 10.1 million positions open [in the post-COVID workforce], there is this great resignation, a great reconsideration: What
[…]
September 28, 2021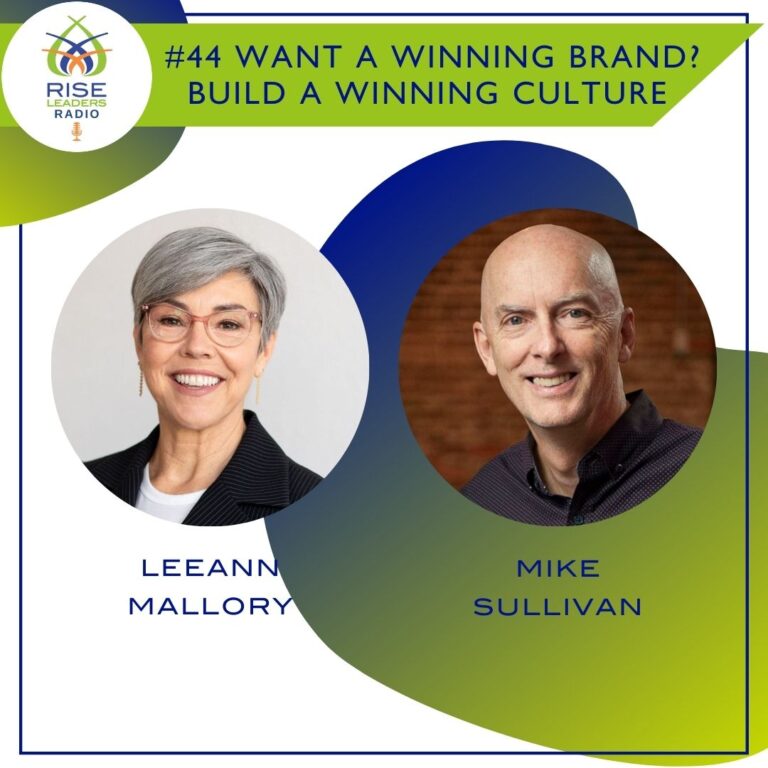 "Ultimately, I decided I just wanted to create the kind of place that people want to work on
[…]
September 14, 2021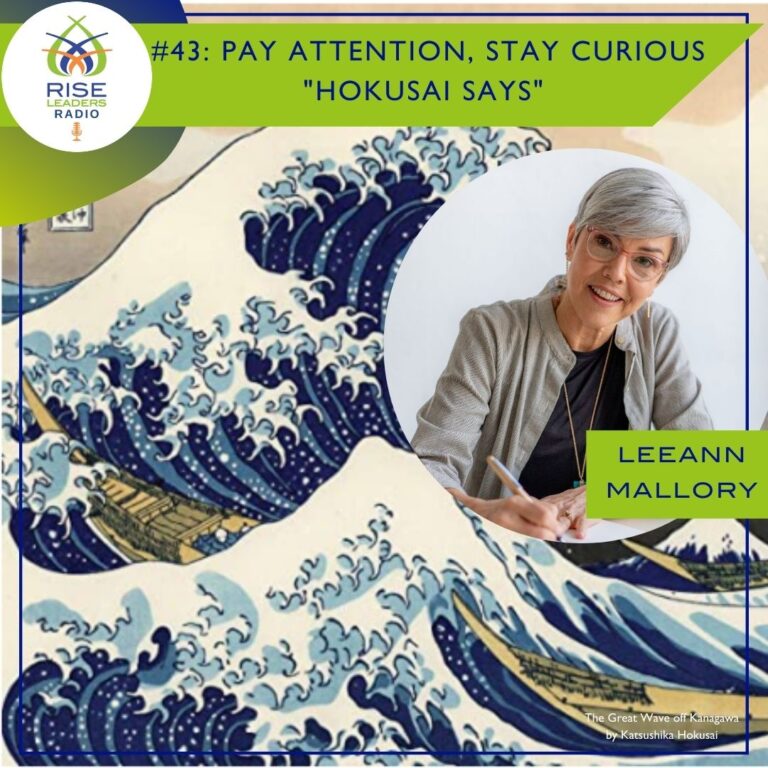 He says look forward to getting old. He says keep changing,  you just get more who you
[…]
August 31, 2021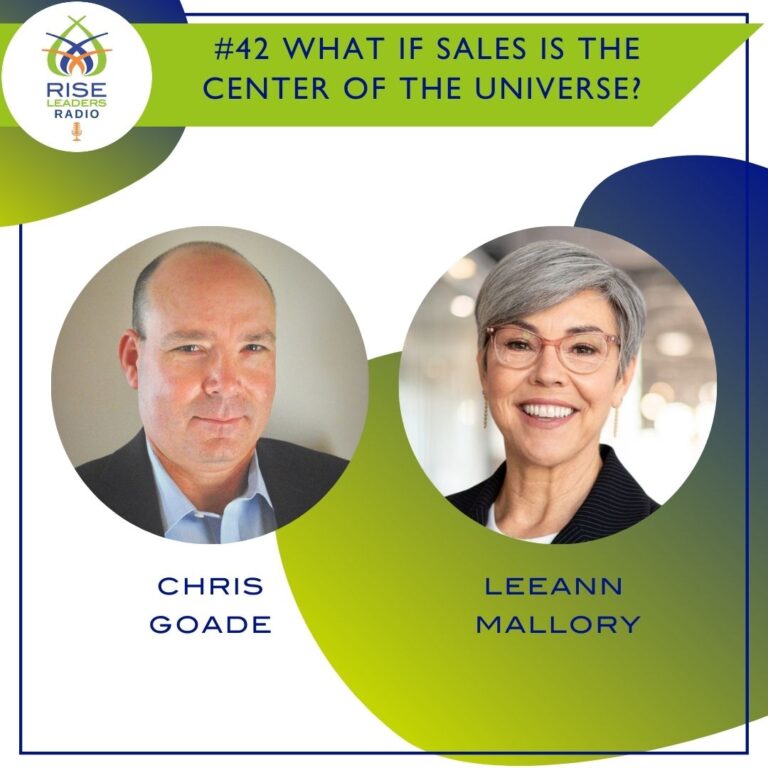 "Look at sales in a very simple definition – that is delivering value for what someone needs. If
[…]
August 17, 2021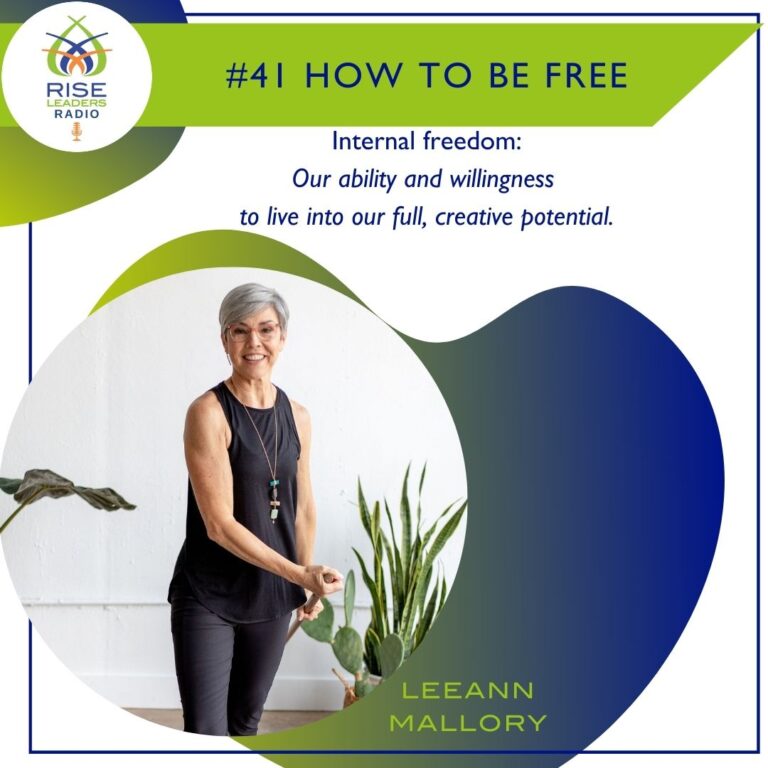 "Everything can be taken from a man but one thing: the last of the human freedoms – to
[…]
August 3, 2021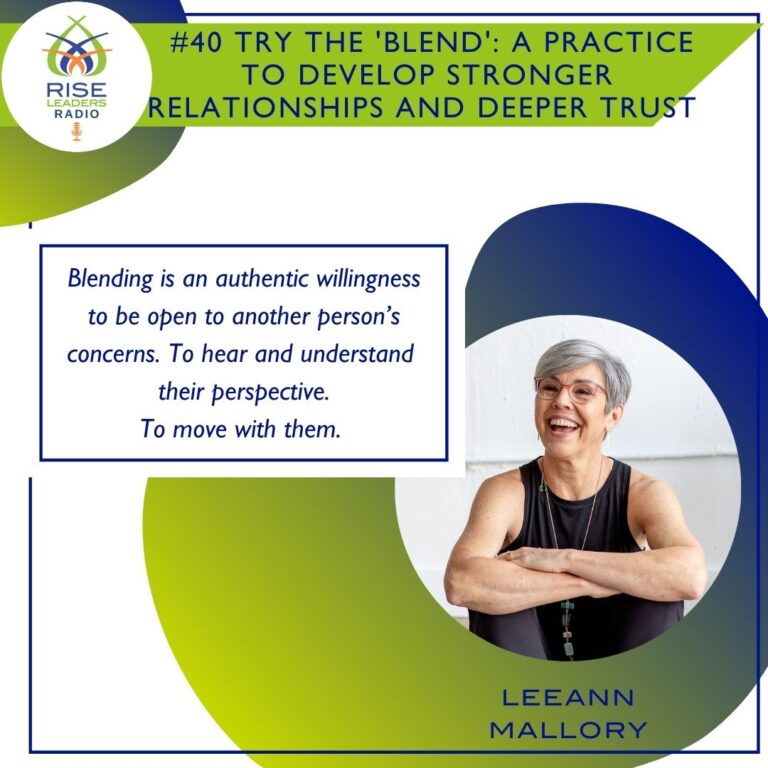 "When we're blending, we felt in lockstep, we were in flow. Perhaps we even felt like the conversation
[…]
July 13, 2021
Search Results placeholder